Creative communication, illustration and graphic design
for small local businesses, independent artists, and organizations committed to social justice.
West Berkeley Design Loop
Brochure (front).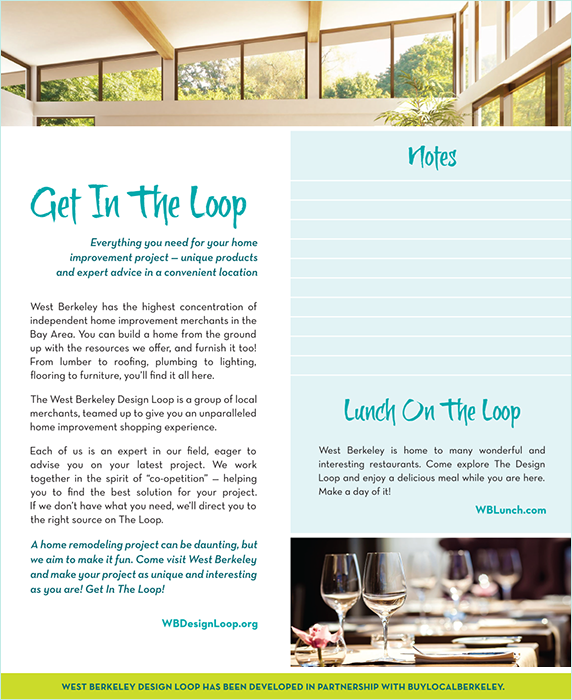 Brochure (inside fold).
Brochure (back), with custom designed map.
Brochure (interior spread, unfolded). Custom designed icons and map.
Icon set designed for small-scale recognition. Color palette and style complements existing brand identity.